Exhibition
In addition to your paper submission (full or explorative), you may propose related artworks, artefacts, design components, or documentation of artistic projects to participate in the exhibition that will be organized concurrently with the conference. Your submission for the exhibition must include a separate description of the artwork and possible technical specifications and visual material such as photographs or a video. Please note that the transportation of the artwork(s) is on the author's responsibility. The organizers will review the submissions, and organizers will curate the exhibition based on these submissions.
Submissions are made using the Research Catalogue as a form of exposition using the block editor. In the paper submission (application form) indicate that you are making an exhibition submission to the conference exhibition (tick the yes box in the bottom of the form). You can submit your exhibition submission latest on the 30th of April.
Exhibition submission guidelines:
1 Create or update your basic account into a full account in Research Catalogue (RC)
2 Log in to your profile and create an exposition using 'block editor':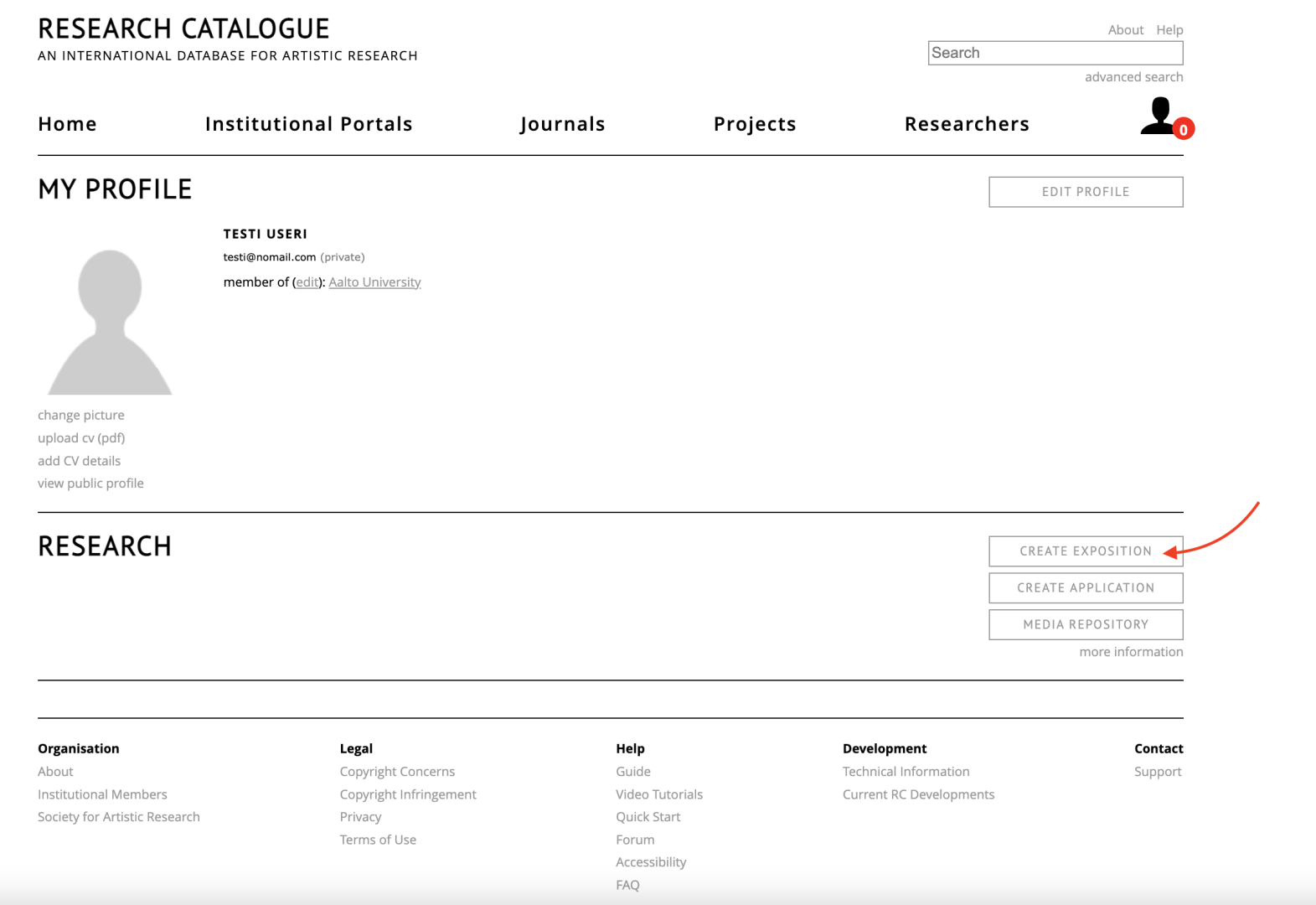 3 Create an exposition. Include a title, abstract, contact information, technical information regarding your work and the setup, images, videos or sound that visualizes your work.
4 Submit your exposition to Aalto portal
If you have questions or need help, please get in touch with aor2023@aalto.fi
More information on Research Catalogue:
Further information on the exhibition format in case of remote participation will follow later to all participants who have submitted an exhibition proposal.